Let's Rage Bundle
Introducing the Let's Rage Thanksgiving Bundle: Spice Up Your Feast with Virgin Mary Mix and the Nicest Hot Sauce!
Get ready to turn up the heat on your Thanksgiving celebration with the Let's Rage Bundle, the perfect companion for your holiday festivities. This dynamic duo combines the rich and robust flavors of our premium non-alcoholic Bloody Mary mix with the irresistibly delicious, not-too-spicy but incredibly versatile hot sauce..
Let's Rage Bundles:
2 x 4-pack Virgin Mary + 1 x Ragin' Mary Hot Sauce

3 x 4-pack Virgin Mary + 1 x Ragin' Mary Hot Sauce
Virgin Mary, Non-alcoholic Bloody Mary Mix: 
Made with freshly squeezed tomato juice and natural ingredients you can pronounce, it's the ideal base for crafting the freshest Bloody Marys, with or without alcohol. A perfect blend of savory, spicy and refreshing, with a complex flavour that will leave you wanting more. Our Virgin Mary is made for a bloody good time. 
Ragin' Mary Hot Sauce: It's Not the Hottest, but It's the Nicest
This hot sauce is already making a name for itself. It's not the hottest hot sauce on the market, but it's definitely one of the tastiest. With a delightful zing and warming heat, Ragin' Mary is the perfect addition to any dish. Add it to your eggs in the morning, your tacos at lunch, your dinner tonight.. Anything, literally.. You won't be disappointed.
Officially the best Bloody Mary mix on the planet.
Virgin Mary awarded Tonic & Mixer Master 2023.
MADE WITH REAL
TOMATO JUICE
We keep it fresh using only real tomato juice from Southern Spain. Freshly squeezed within two hours of the tomato orchards where they are grown, our tomatoes are properly smashed for full flavour.
US VS THEM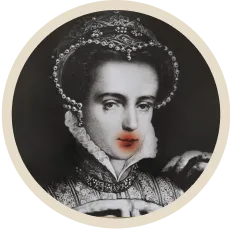 LONGBOTTOM
OTHER MARY MIXES
OTHER TOMATO JUICES
AWARD WINNING RECIPE
REAL JUICE
PREMIUM SERVE
VEGAN
GLUTEN FREE